Petite Custom Name Ring
$43.00
$86.00
Experience the charm of our Petite custom name ring, meticulously crafted from robust 2mm stainless steel. Adorned with an engraving of your choice—your name, a special word, or a meaningful phrase—it's designed to be uniquely yours. Its understated, fashionable look makes it an essential piece for any jewelry assortment. Make it Yours! Imprint your mark on the Petite Custom Name Ring with up to 25 characters of your choice.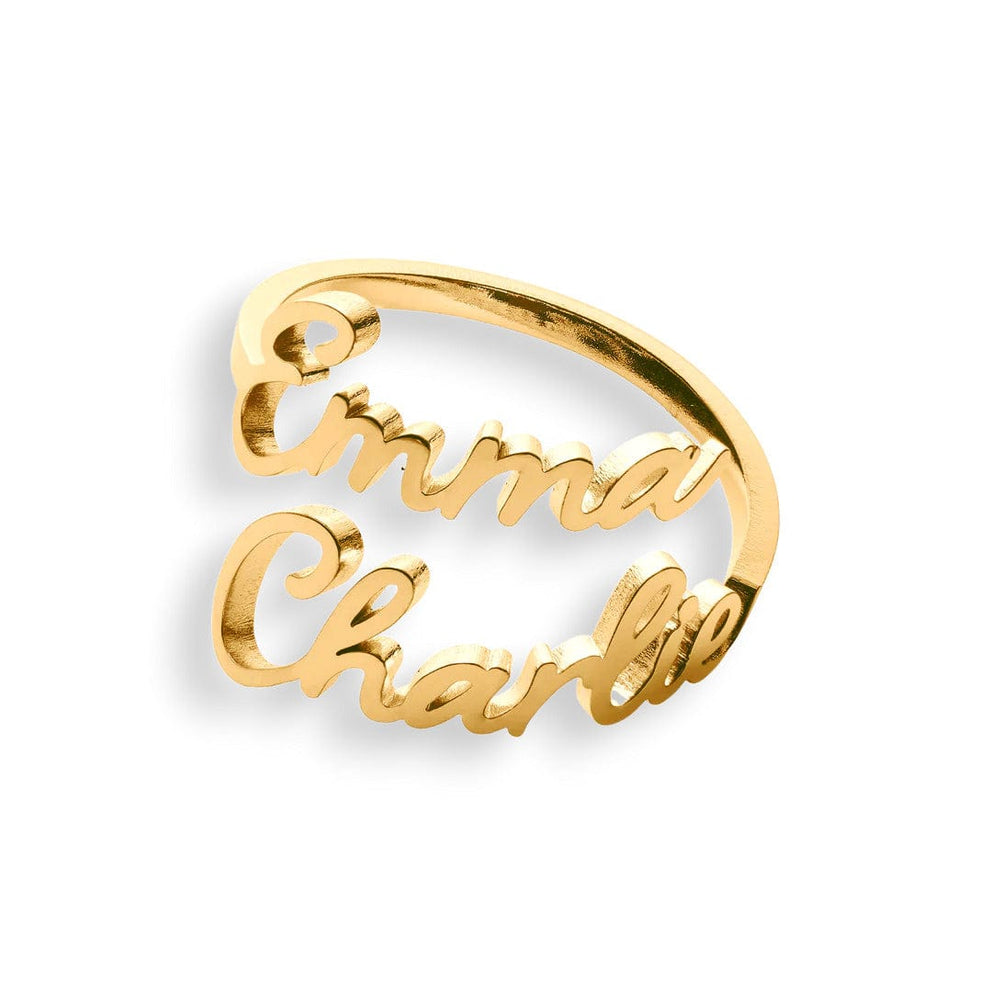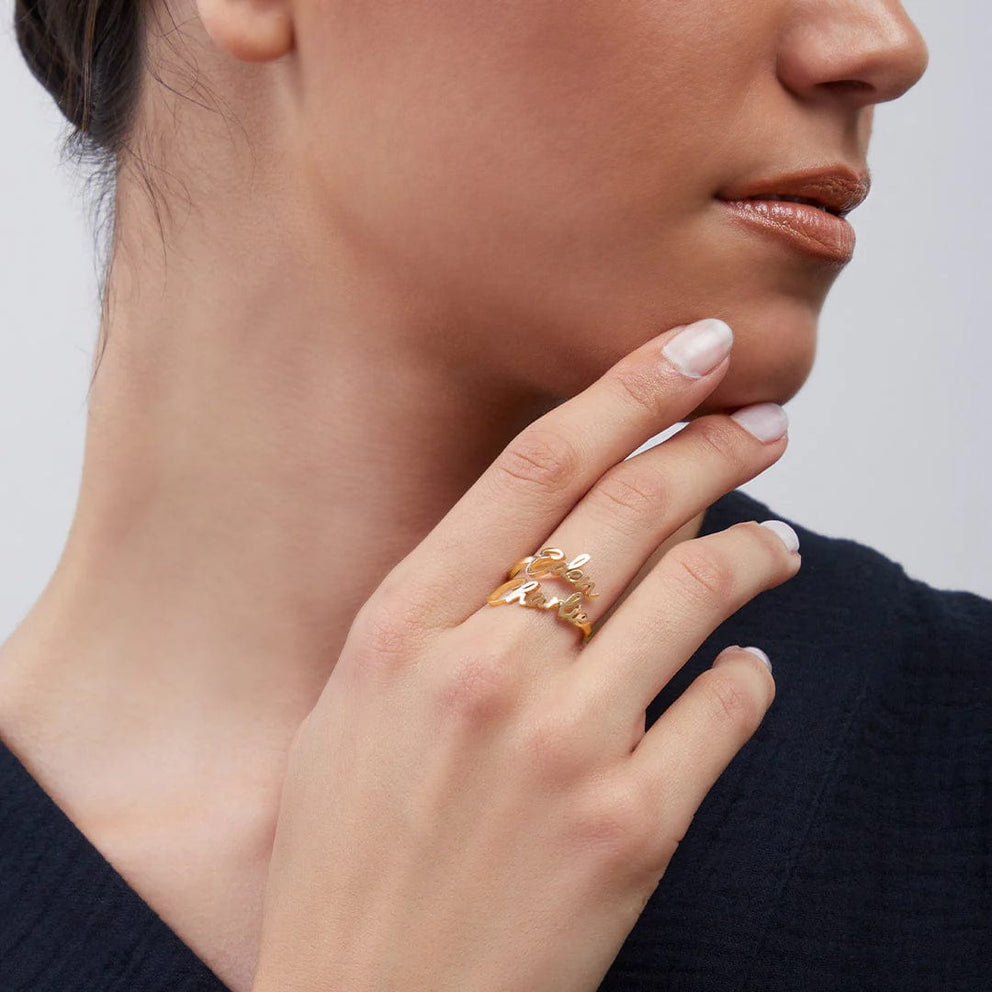 Double Name Adjustable Ring
$54.00
$107.00
Elevate your style with this adjustable ring, tailor-made for personalization! Crafted to perfection, its open design not only makes a striking standalone accessory but also offers flexibility for those in-between finger sizes. Yes, you read it right—this ring is fully adjustable for whatever your finger size! Whether you're treating yourself or gifting someone dear, this ring is a versatile choice. Ideal for occasions such as Mother's Day, birthdays, anniversaries, or even weddings, it's a thoughtful gesture that speaks volumes. Make it uniquely yours! Personalize this exquisite ring with two names or meaningful words, and turn it into a cherished keepsake for yourself or a loved one.




Be FIRST to see NEW 💍 releases and VIP access to 🔥 sales!